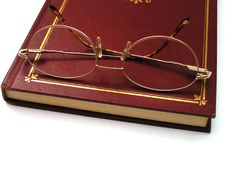 "Life is a collection of experiences, people met, and books read" – according to Jim Rohn
Have you heard of and followed the extraordinary life and business philosopher, Jim Rohn?
I have read his books, articles, listened to tapes, and attended his seminars.
One article captured my attention and prompted a change in my behavior many years ago.
Jim Rohn talked about the habit of writing down daily life experiences. He described his early journaling as a process of continuously writing things down all day long so that he wouldn't forget the thought of the moment.
He wrote on scraps of paper, napkins, post notes, anything he could find. Then he put them in a drawer. He then described having a drawer full of information that was not neat and was hard to organize.
We all want to remember and save ideas of the moment. Many of us either forget the idea later, or like Jim Rohn, we have a great collection of paper scraps with notes. That was me.
Jim Rohn changed and thought it best to journal, in a sense, all day long. He started keeping a notebook at his side to jot down notes and thoughts of the moment.
I decided this was something worthwhile and started carrying a notebook with a daily date and began writing whatever thoughts I had that seemed essential to keep. Some days hardly anything. Some days I filled two pages.
My books are messy and not organized, but I have a chronological method of getting experiences on paper. Generally, each month I go back through the past one or two months looking for ideas' thoughts, or things that still seem significant.
I talk to people who want to start journaling but don't know-how. This method has been working well for me. I have taught it to others.
I have books of my life experiences, and I attest to it –"Life is a collection of experiences, people met, and books read."
Start keeping a daily running book of life, and you will be astonished at how you and your life can be changed and influenced.
Make 2022 your best year yet!
Let me know your thoughts.